CELEBRITY PERSONAL TRAINER
Train with Celebrity Personal Trainer and Nutritionist Phil Catudal – Unlock Your Strength & Achieve Optimal Health. We provide the perfect environment for success with a holistic approach to fitness.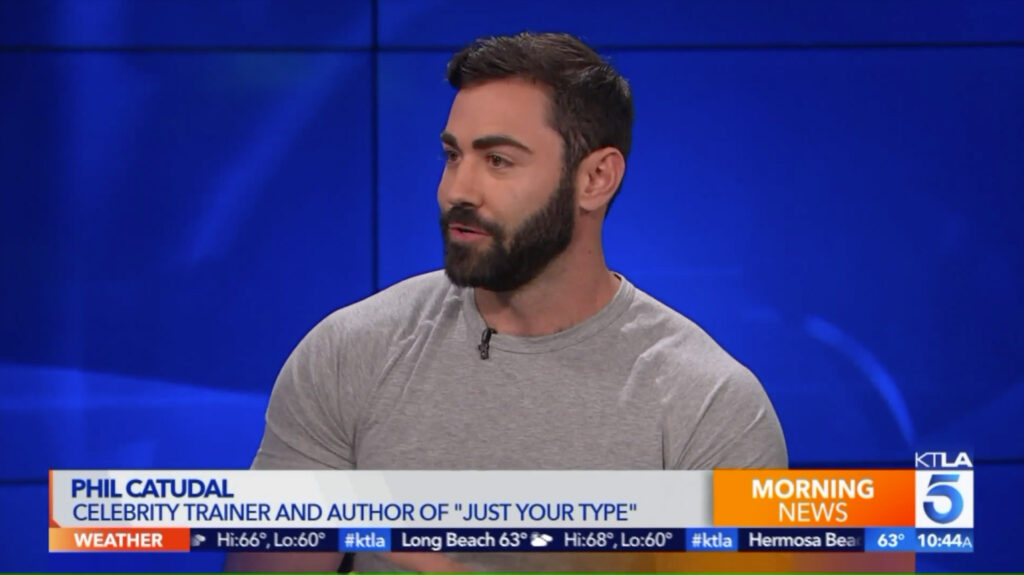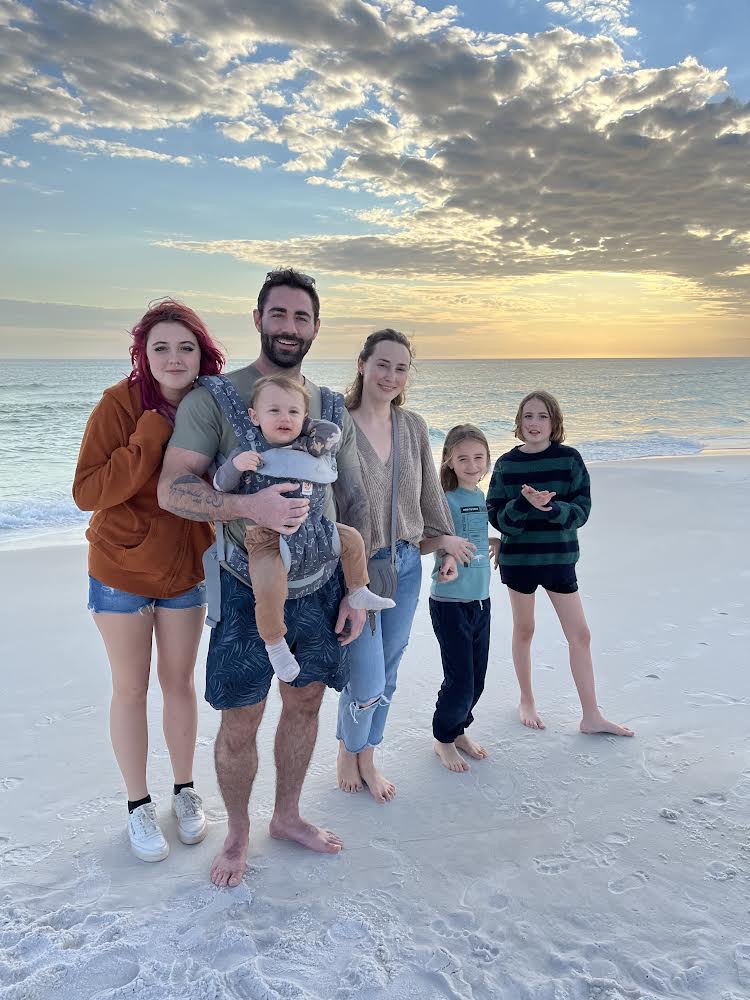 Why Work With Phil Catudal?
Working with Celebrity Personal Trainer and Nutritionist Phil Catudal provides a host of benefits to help you reach your health and fitness goals. He offers tailored programs that are designed to suit your individual needs, with expert nutritional advice and strength coaching programs to transform your strength and confidence. 
With hands-on support, Phil will guide you on the journey to a healthier and happier life. His tailored programs are designed to suit your individual needs, and help you work within your life constraints. As a busy husband and father of 4 kids himself, Phil understands how to make life changing exercise and nutrition plans work in realistic, sustainable, and healthy ways.
At Trained by Phil, we provide the best customer service to help clients reach their goals. From tailored programs designed to suit individual needs to hands-on support throughout the journey, Phil is dedicated to providing a personalized experience that goes beyond just fitness. When you work with him, you will gain a comprehensive wellness education, lifestyle tools, and a new friend for life on your fitness journey. He will teach you balance.
With excellent customer care and over 15 years of experience, Celebrity Trainer Phil Catudal will guide you on your way to a healthier and happier life through resistance training and nutrition programs. Join his personalized services today and start achieving your health & fitness goals!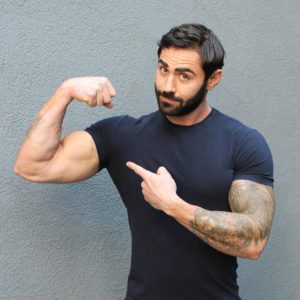 CELEBRITY PERSONAL TRAINING
Phil is an author, speaker, and health coach working with clients in Atlanta, GA and online. He also consults to businesses across the globe, helping them to upgrade their corporate wellness and lifestyle optimization programs. When Phil is not busy running his health businesses or working with clients, he is more than likely hiking with his family, learning a new foreign language or cooking recipe, or nerding out on new tech.

From Hollywood To Your Neighborhood
Phil Catudal is an Atlanta-based celebrity fitness trainer whose life motto is "work hard and be nice to people." If you want to look and feel your best, Trained By Phil offers a wide range of training services to help you reach your health and fitness goals. From personalized one-on-one sessions with Phil himself to remote virtual coaching programs that can be done from anywhere in the world, Trained By Phil has something for everyone. 
Not only will you learn advanced exercises and nutrition advice from an expert, but Phil's guidance will also help you develop the skills to turn healthy habits into lasting lifestyle changes. And if you're looking for corporate wellness programs, Phil's vast experience and consultations provide businesses across the globe with top-level upgrades. Get started on your transformation journey today.

Cracking Your Body Code With Phil Catudal
Determining your body type is an important part of creating a workout and nutrition plan that works for you. There are three main body types (a.k.a somatotypes): ectomorph, mesomorph, and endomorph.
The ectomorph body type is characterized by a long and thin frame with little body fat or muscle mass.
Mesomorphic bodies tend to be athletic and muscular, with a natural tendency towards gaining muscle and strength.
Endomorphic bodies have a greater propensity for storing fat and usually have a softer and rounder physique.
To determine your body type, reflect on the shape of your frame, the amount of muscle or fat you carry, and any physical traits that make you unique. Once you have identified your body type, you can create an effective nutrition and exercise plan that is tailored to your individual needs.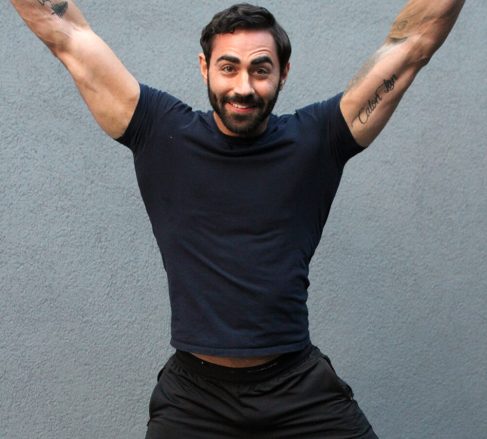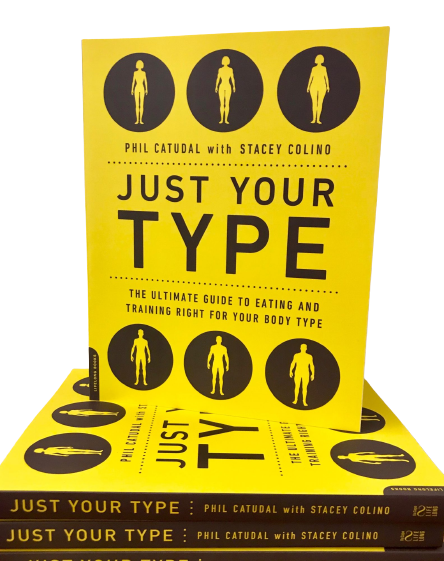 Just Your Type: The Ultimate Guide to Eating and Training Right for Your Body Type
According to fitness guru Phil Catudal, 70 percent of people exercise the wrong way. To achieve lasting fitness and health, Catudal explains, you should work with your natural-born body type and do the optimal combination of cardio, strength training, and flexibility exercises and consume the right proportion of macronutrients for your physique. 
While fitness trends and fad diets will come and go, your body type (somatotype) is the one constant that's never going to change. Just Your Type helps anyone create an individualized workout that's tailored to their body shape and composition. Working harder isn't always the answer, but working smarter is.
Preparing Mentally For The Workout Journey
Preparing your mind for working out is just as important as wearing the right clothes and having the right equipment. It's essential to clear your mind of negative thoughts before starting a workout routine. This can be done through meditation, visualization, or simply taking time to relax and focus on calming breathing exercises. Doing this will make it easier to stay on track with your fitness plan, help to reduce stress levels and increase motivation & energy. 
Additionally, it can help to create a more positive mindset towards the body transformation and put you in the right frame of mind for success. Taking care of your mental wellbeing is key to creating healthy habits that will last and make working out an enjoyable part of life. 
Where Do I Begin… Strength and Resistance Training Or Cardio
Strength and resistance training, also known as weightlifting, is a great way to build muscle and burn calories. It can also help to improve your overall health by helping you maintain flexibility and balance, as well as boosting your metabolism. Strength and resistance training are beneficial for both short-term and long-term fitness goals, making it an ideal form of exercise for just about everyone.
Cardio, on the other hand, is excellent for improving cardiovascular health and endurance and can be an effective way to lose weight. However, it does not offer the same muscle building benefits that strength and resistance training do. Therefore, a balanced approach that includes a combination of both cardio and strength training is the best way to maximize your fitness goals.
MY SERVICES
If You Are Looking For The Best Physique Of Your Life; If You Want To Feel Energized And Empowered; If You Want To Be Strong And Become Free Of Chronic Pain And Fatigue; If You Want To Develop An Iron Mindset And Become More Self Aware, Then I Am Your Guy.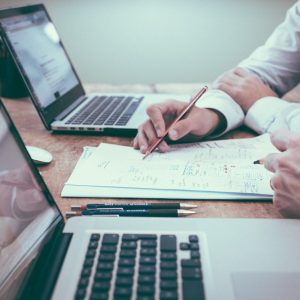 $250.00
30 MINUTE CONSULTATION CALL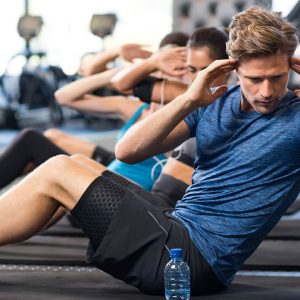 $3000.00
3 MONTH ONLINE TOTAL TRANSFORMATION PACKAGE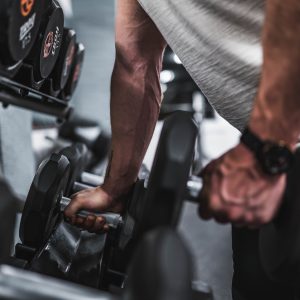 $5000.00
6 MONTH ONLINE TOTAL TRANSFORMATION PACKAGE
The Age Factor: Twenty Isn't Forty When It Comes To Losing Weight
Age can have a significant impact on weight loss. As the body ages, the metabolism tends to slow down and our bodies become less able to tolerate vigorous physical activity. This means that it is important for those who are trying to lose weight as they age to choose exercises that are tailored to their current fitness level.
Low-impact activities like walking, yoga, and swimming can be excellent options for those who are looking to maintain or lose weight as they age. Additionally, older individuals may benefit from consulting a health nutritionist or dietician to create a customized meal plan that accommodates their individual needs. With the right approach, it is possible to achieve long-term weight loss success regardless of age.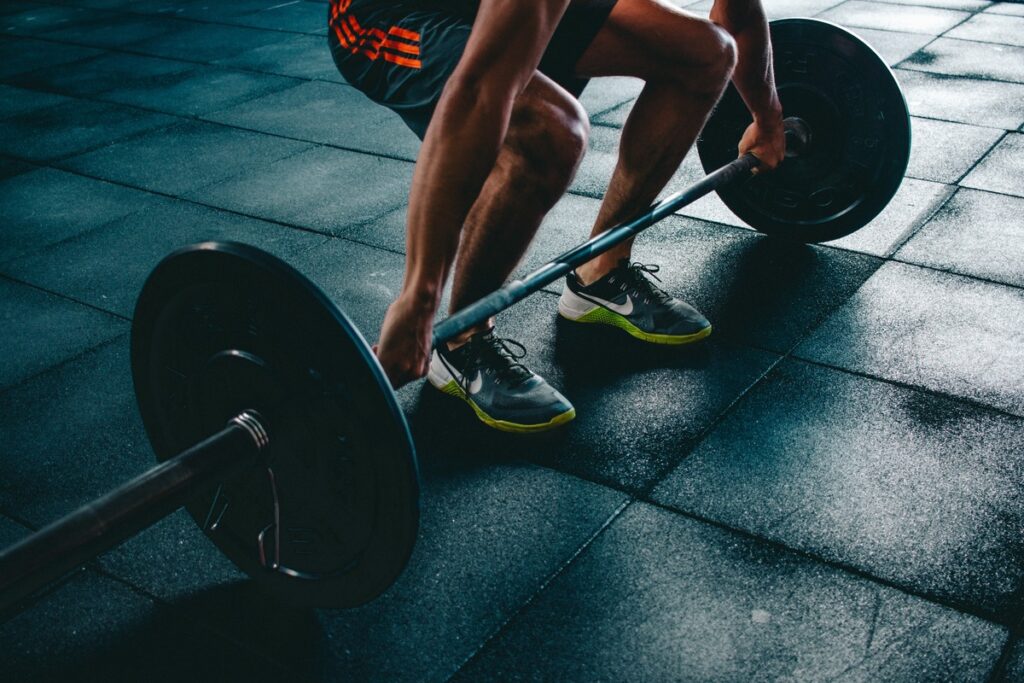 Assembling The Puzzle: Do I Need A Nutritionist and Personal Trainer?
When it comes to achieving optimal success in life, there are two key factors that can often be overlooked: nutrition and exercise. Sure, having a positive mindset and strong work ethic are important, but if you don't have good nutritional habits and an effective exercise plan then you won't be able to reach your full potential. This is why having a nutritionist and personal trainer on your team is so important.
A nutritionist can help you create a personalized meal plan based on your body type, goals, and lifestyle. They can also provide advice about which foods are the most beneficial for optimal health and performance. A personal trainer can help you develop a tailored exercise program that is both enjoyable and effective. They can also provide valuable feedback on form, technique, and progress.
The combination of a nutritionist and personal trainer can help you reach your desired fitness level much faster than if you were to go it alone. A nutritionist will ensure that you're getting the right nutrients at the right times while a personal trainer will help you stay motivated and accountable. They can also provide helpful tips on how to structure your workouts for the most efficient results.
Overall, having both a nutritionist and personal trainer is the best way to ensure that you reach your goals in the shortest amount of time while still enjoying the process. It's an investment that will pay off in the long run and can lead to a healthier and happier lifestyle. So if you're serious about reaching your full potential, then consider hiring a nutritionist and personal trainer today. They will help set you on the path to success!
"I am not an easy person to train - I have a bad back, and I love pretzels. But Phil has managed to make exercise and eating right accessible and even, dare I say, fun. I've lost 10 pounds and gained 10 hit points. Highly recommended."
"Nobody's ever made me feel so happy to work so hard. And that's all Phil. His knowledge is so complete. And then he brings such genuine warmth and support and encouragement. The BEST!"
"I made a choice to follow his meal plan and fitness structure to the letter, and truly cannot believe the results. Everyone keeps asking me what I'm doing. The answer is simple: I'm training with Phil."
"Phil is the best trainer in LA. Seriously. I've used many trainers before and never had even near the results that Phil gave me. I felt better in days, looked great in mere weeks, and was totally transformed within 6 months. Just check how different I look from Season 5 to Season 6 of Shameless and beyond! It's the total nutrition + training + motivation he gives you. The whole package. It works!"
"With my 50th birthday approaching, my goal was to be on the cover of Men's Health. I had never worked out and I didn't have the best eating habits, given my busy travel schedule. Phil was highly recommended by friends so I started working out with him and he transformed my diet. After five months, I'm now stronger and fitter than I ever thought possible—and I know I have a good shot of achieving my goal."
"Consider yourself to have won the lottery if you get the opportunity to train with Phil. He's THE MOST effective trainer I've ever worked with. I saw results in as little as 3 sessions. He pushes, he encourages, and you want to please him because he's just too good of a person to disappoint. He'll make you a better human AND give you a better body."
"As a member of a band that tours frequently, I would never have the energy and stamina on stage without my man Phil. The diet and exercise plan he created for me not only helped me get stronger and look better but also gave me a totally new mindset about how to eat healthfully and work out, even on the road. Phil's the real rockstar!"
Are You Looking To Get Fit And Stay Healthy?
Look no further than Trained By Phil. Led by the experienced online celebrity fitness
guru Phil Catudal, he provides holistic health coaching, nutrition plans, and fitness
programs designed to help you reach your goals – whatever they may be.
His services range from personal training and group classes to virtual personal training
and corporate wellness programs. With over 10 years of experience in the industry, Phil
specializes in creating tailored programs for each individual, delivering lasting results
backed by a sound scientific foundation.
Monday: 6 AM – 2 PM
Tuesday: 6 AM – 2 PM
Wednesday: 6 AM – 2 PM
Thursday: 6 AM – 2 PM
Friday: 6 AM – 2 PM
742 Ponce De Leon Pl NE
Atlanta, GA 30306
Email: phil@trainedbyphil.com
Mobile: (470) 610-3221‬
Inman Park | Colonial Homes |
Old Fourth Ward |
Atkins Park | Little Five Points | Virginia-Highland | Midtown | Downtown Atlanta | Candler Park | Ansley Park